Wind Energy Solutions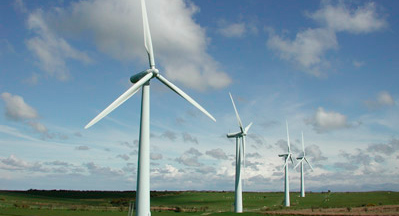 Star Trace is dedicated to providing services towards development of wind energy that are high performance projects, set up in accordance with international standards.
Star Trace wind turbines are easy to maintain & cost effective. Star Trace Hi-Tech Wind Turbine makes it economically feasible to realize wind energy projects even at sites difficult to access.
Our modular design allows for convenient transport by ship and as well efficient installation using one regular sized lifting crane.
Wind energy generation costs are much more competitive with other generating technologies because there is no fuel to purchase and minimal operating expenses.
Star Trace is one of the leading company that can hand-hold the client to successfully to implement the wind energy project.