SOLAR STREET LAMPS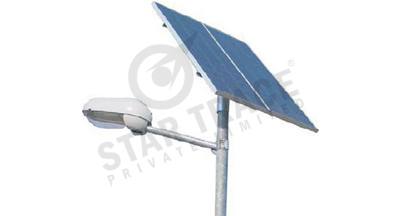 ECO Friendly and Stand alone individual type.
Less maintenance and No cabling is required.
No need to Switch ON & Switch OFF (DUSK - to - DAWN Operations).
System can work in rainy days also (2 & 3 Days battery non sunshine Autonomy).
Tubular LEAD ACID Battery can give extended battery life cycle.
Usage
Path Ways & Streets * Hill - Stations Roads College & Hostel pathways * Farm houses * Gardens & Lawns * Outdoor lightings * Industrial low lighting outdoor areas.