SOLAR HOME SYSTEM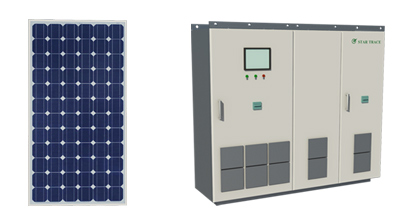 There are two types in Solar Home Systems
Off Grid (AC & DC SYSTEM)
ON Grid
OFF GRID SOLAR SYSTEM-Benefits
Stand Alone type
Can supply the power to entire residence and IT Benefits
Simple Wiring is required * With a high efficiency Inverter we can power AC loads also.
Usage
Newly constructed house * Farm house * Residences in remote areas * Indoor lighting application * Echo Tourism Projects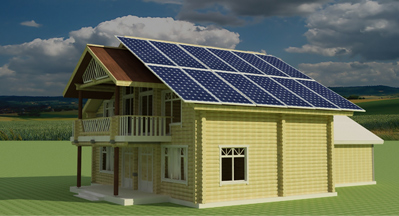 ON GRID SOLAR SYSTEM
Photo Voltaic system are connected with grid supply.
Uninterrupted power supply around the clock.
The Batteries can be charged by using the grid supply during the rainy days.
Large scale and commercial power plants also possible.
Usage
Suitable for Urban areas & Commercial complex * Satellite assisted Schools * Government & Private Guest House * Can feed excess power to Grid.